OUR BRANDS
Birleşik Dağıtım Pazarlama Turizm Ticaret ve Sanayi Anonim Şirketi (Birpa A.Ş.) is established in Serik town of Antalya in 1998. From the starting day of its commercial activity to today, the company realised sales, marketing and distribution activities and organisations for several brands while getting to the top of its experience and domination of the field especially at the sector of FMCG ( Fast Moving Consumer Goods ).Birpa A.Ş is protecting its pioneer position with its innovative vision and proceeding its activities with rapid growth and development.
ABOUT US
Birpa A.Ş has started its commercial activities in 1998 in Antalya and realising sales, marketing and distribution activities for several brands. In 2015, the company acquired İkiler Gıda Dağıtım A.Ş operating at the same sector . The company is carrying its activities within 44 m2 area of which 16.5 m2 is indoor. Its vehicle fleet consists of 25 trucks for distributon, 45 sales man cars and 8 forklifts. It realises its FMCG activities in the area of western mediterranean region ( Antalya- Isparta-Burdur ), its activities for consumer goods and small domestic appliances take place country wide. Birpa is one of the biggest supplier of the hotels for FMCG ( Fast Moving Consumer Goods ) by giving regular service to 400 hotels including 5 star hotels and first class holiday villages. It is the main and only authorized distributor of DeLonghi Group brands which are DeLonghi, Kenwood and Braun all over Turkey. These three brands are leader and pioneer at their sector in Europe and worldwide. DeLonghi Brand is worldwide number 1 in espresso coffee machines and leader in Europe at food preparation, heating&cooling and air purification product categories. Kenwood is number 1 in Europe at food preparation product category, especially at Kitchen Machines. Braun is worldwide number 1 handblender brand. Birpa A.Ş is also one of the biggest supplier for Domestic Appliances in Turkey. It is serving to chain stores, white goods retailers and all commercial/ non commercial points. Both for FMCG & Domestic Appliances its total number of point of sales is 5.700.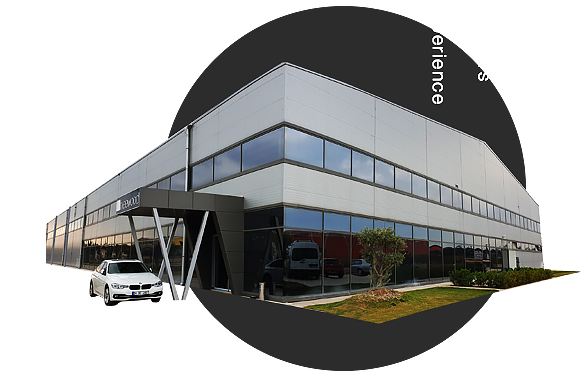 VISION
Our vision is : Being an international company who is beneficial to the society and country by carrying on the business at the sector among leading companies, developing itself with technological innovations, meets completely all the expectations of its business partners, satisfying its employees and co-operators by adding value to them.
MISSION
Our mission is : Enriching and giving value to all the facilities collaborating with Birpa by keeping service quality given to its partners to the top, supplying with their needs and expectations in the fastest way and for this aim perpetuates all its required proper development and growth.